Reshia's Studio
A Professional Hair Stylist in Fargo, ND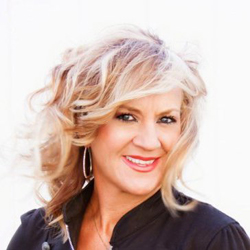 Welcome to Reshia's Studio!  Reshia's Studio is a professional hair salon that provides a variety of professional hair styling and other services in the Fargo-Moorhead area. I am Reshia Nickles, and I am a professional hair stylist with over 30 years of professional hair styling experience.
If you are in search of a new stylist, or even just visiting the Fargo, ND-Moorhead, MN area, please consider my professional salon services!
Reshia's Studio is currently located at Nora Salon at 5670 38th Ave South, Suite C, Fargo, ND 58104.
Nora is located in Veterans Square, which is along Veterans Boulevard and 40th Avenue South, across from the new West Fargo Sheyenne High School.  You can view a map of where we are located on my contact page.
Conveniently located on the border of West Fargo and Fargo, it is a short trip from most anywhere in the Fargo, ND - Moorhead, MN area to visit me for professional hair services.
As a professional hair stylist in Fargo, I provide many professional salon services including trendy and traditional haircuts and styles; chemical treatments such as perms, highlights, and low-lights; formal up-do's; and many other hair services.  With my many years of experience, I can help you obtain the look that is just for you.
My goal is to develop long term relationships with my clients by ensuring that each and every time they leave my studio they are more happy with the way they look than when they walked in.  I have a long history of having loyal and satisfied clientele, and I hope that you may become one too!
I have a little saying that sums up exactly my passion for providing the highest level of professional salon services:
"I Do What I Love, So You Love How You Look!"
I sincerely hope you will come visit me, and allow me to transform your hair so you love how you look!